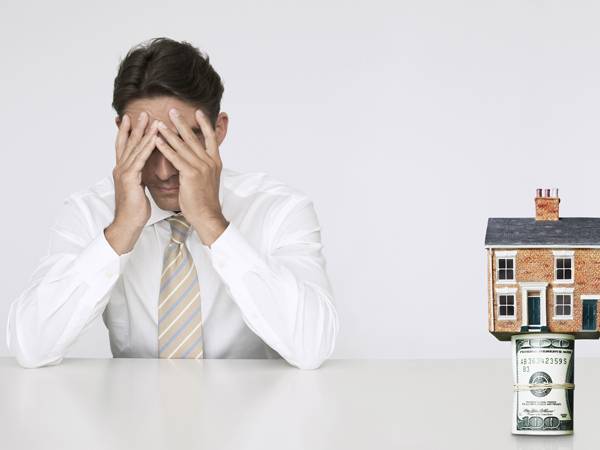 Most homeowners agree that speed is a deal-breaker or deciding factor when choosing a way to sell their property. And yet, a good number still find themselves asking: can I get cash for my home?
So, is it possible for you to sell your house quickly and go home with the money? Yes! It's possible.
Here at PDX Renovations, we take pride in buying houses for cash in as little as a week – all in an effort to help homeowners like yourself move on with their lives.
So, how can you capitalize on our services and sell your property fast for cash? And how does the process work? Start with the most straightforward step; call us!
How Our Process Works
Almost every day, we come across a homeowner asking: can I get cash for my home? And our answer is always the same. Yes! You can get cash for your house today.
At PDX Renovations, we are professional real estate investors who specialize in purchasing a residential property. We buy houses, and we have the money to purchase yours.
Unlike other buyers who have to secure loans or mortgages to finance the purchase of homes, we have the cash ready and once you come knocking, we will great you with a cash offer for your house.
Our process is honest and undemanding. We won't ask you to start filling in a lengthy application form or anything of the sort.
First, you need to provide us with some information about the house you want to sell. Second, we visit your property to evaluate its conditions.
After the on-site visit, we send you a no-obligation cash offer. If you love our proposal – which you will, you choose the closing date, and our team will be ready to get the ball rolling when you are!
Selling Your Home For Cash Just Got Interesting –
The Benefits Of Selling To Us
Houses can be sold in a fast and exciting way – sell your home to PDX Renovations. Here at PDX Renovations, we take pride in making the sale of your home as quick and memorable as possible.
Do you want to sell your Portland house without repainting or erasing traces of your stay there? If so, sell to us. You can leave all your clutter or junk inside the house, and we will still be more than happy to send you a cash offer.
Repairs and renovations don't just take away money from your bank; they can also suck the life out of you. Why spend time and money on improvements that leave you broke and worn out?
Well, now you can forget about all that and stop asking whether you can get cash for my home – because you can! Sell your old, ugly or unwanted property as-is. We buy houses, including mobile homes, in any condition.
With decreasing speed in the process of selling property, homeowners are forced to find ways to sell their houses fast for cash.
And in such a market, choosing to work with established house buyers can have numerous benefits. So call us!