Owner / Principal / Visionary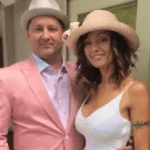 Our principal, owner, and visionary- Joseph, has a passion for real estate for over 20+ years. From foreclosures to retail, new builds to land development, he has done well over 5000+ transactions since starting his career.
Joseph was born in Portland OR. and grew up in Vancouver WA, where he began his finance and real estate career at the age of 22.
In the early years, he was one of the largest foreclosure buyers at the courthouse steps, and this vast experience enabled him to learn to solve many title issues and real estate problems that are always occurring in current-day real estate. Joseph truly finds joy in helping others solve their real estate issues.
Joseph loves the outdoors, camping, fishing, traveling, and spending time with his wife and 2 girls on the Oregon Coast.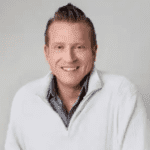 Since starting work with PDX Renovations in early 2018, Michael has been a key player in keeping up with the growing pace of the company.
Michael's quest for adventure began in the Great Pacific Northwest. Born and raised in Portland, Oregon, Michael moved to California and graduated from Cal State North Ridge armed with his accounting degree. He came back home to earn his MBA in finance and a loan from Portland State University. Finding himself in the trenches of reconstructing the accounting departments of several Fortune 500 Companies, Michael knew he was meant to be more than a tireless forensic accountant and pencil pusher.
Michael owned many restaurants and bars and, in the last 15 years, has found his passion in real estate.
Michael's great passion for Basketball, golf, live sporting events, and travel has allowed him to meet and easily befriend many people. He welcomes each day as a new opportunity and will never turn down a chance to converse, learn and share in this journey of life.
As the Integrator, Nikki is responsible for driving operational excellence and ensuring the efficient execution of business strategies. She has been recognized for her ability to drive continuous improvement and deliver results. She is a trusted leader who inspires the PDX team to achieve their full potential and excel. Following a career in commodity chemical production, she joined PDX Renovations to pursue her passion for real estate.
Nikki grew up in California and Southern Oregon. After earning her bachelor's degree from Tulane University in New Orleans, LA, she relocated to the Pacific Northwest with her family. She spends her free time with her two children and loves running, the outdoors, traveling, and cooking.
Lauren grew up in Massachusetts and lived in Florida, Colorado, Georgia, and Texas before settling in Washington with her family. She is a University of Central Florida graduate and has spent most of her career planning and/or executing large-scale events across the US.
Lauren brings her commitment to efficiency and strong planning and organizational skills to help support the team here at PDX Renovations. In her off time, Lauren enjoys spending time with her husband, three little ones, and family in the area.
Driven by his thirst for knowledge and a desire to expand his horizons, Zain joined the PDX Renovations team, where he could enhance his expertise and gain invaluable experience. Joining their ranks, he found immense satisfaction in working with a team that shared his dedication and commitment to excellence. 
While Zain's professional life revolves around real estate, his passion for the industry extends far beyond the confines of his job. Always seeking self-improvement, he consistently immerses himself in learning about the latest trends and developments within the field. 
Beyond his work, Zain's personal life reflects his dedication to holistic well-being. Committed to maintaining a healthy and fit lifestyle, he engages in powerlifting-based training to stay physically strong and resilient. Additionally, he has developed a deep appreciation for the culinary arts and finds joy in experimenting with diverse cuisines. 
Jeanie isthe primary point of contact for homeowners when they reach out to PDX Renovations. She takes great pride in her ability to gather essential information, actively listen to concerns and effectively explain our processes in simple, relatable language.
She was born and raised in the Midwest and holds a bachelor's degree in business administration. There she held leadership roles in Retail, Food and Beverage, Banquets, and Event Planning.
After relocating to the Southwest in 2013 with her family, she renewed her passion for service by diving into the Financial and Real Estate Industries.
When not working, she and her husband enjoy house painting and decorating, thrift shopping, cooking, road trips, hiking, and rejuvenating on the beach- listening to the waves roll in.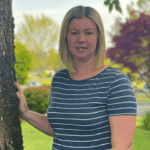 Marissa grew up in Southern California. She moved to Washington over 18 years ago to raise her family in a slower environment out in the country. She went to school in Portland, Oregon, to be a Licensed Medical assistant, where she worked in the medical field for 15 years. She has always had a big passion for real estate and decided to make a huge career change and join the group here at PDX Renovations.
She enjoys being part of each and every transaction and truly has a passion for helping our sellers go through the process as smoothly as possible. She is extremely customer service driven, detail-oriented, and thrives to make sure the closing process is as smooth and stress-free as possible.
When Marissa isn't at work, she and her husband are raising three kids and are very busy with sports and school activities. She loves all Pacific Northwest's outdoor activities, including fishing, hiking, clamming, and crabbing at the coast. She loves listening to music and attending as many live concerts as possible.
Prior to working for PDX Renovations, Brad worked for 30 years in the Automotive industry. This led him to start his own successful company servicing car dealerships. He has always been passionate about real estate and decided to make a change into real estate acquisitions with PDX Renovations. Brad enjoys providing trusted guidance and helping our clients find solutions.
When he is not working, Brad is focused on his health and fitness. He is an avid outdoorsman and likes to hike, golf, and ski.
Cody is Pacific Northwest born-and-bred who spent his growing up years picking fruit, playing sports, and exploring the great outdoors. He graduated from Oregon State University with his Bachelor of Science in Marketing. After college, he began career in retail store management and rose through the ranks. He developed a strong interest in real estate after purchasing his home and made the switch to our team here at PDX Renovations.
He is a hard-working and outgoing person who loves providing creative and individualized solutions for clients looking to sell their homes. In his off time, Cody can be found staying active, traveling to new places, or crafting the perfect burger.
Logan has an entrepreneurial background where he made his start as a real estate investor on his own. He then decided to then join a team where he could gain knowledge and experience while enjoying the process with a company that has the reputation that PDX Renovations has.
Logan has always had a passion for real estate and outside of his work he furthers to better himself by learning more about the industry. His main priority is giving his clients the best outcome possible. When he is not working, he is focused on his health and fitness particularly powerlifting based training and enjoys cooking American, Italian, Mexican, and Japanese food.
Gage, is our first point of contact for our Buyer/Investors who are looking to establish a relationship with PDX. For those investor partners who are looking to increase their investment portfolio Gage will be the party to speak with. 
Gage has worked in many solution-based service industries for several years, before finding somewhere where he could truly provide unique solutions and with PDX Renovations he believes he has more than done that.  You can count on Gage to take the time to understand your individual situations and needs. 
When Gage isn't working you can find him spending time with family, hiking, rock climbing, kickboxing or at mastering his Jiu Jitsu.  He also enjoys reading and furthering educating himself about the local Portland area real estate education.  
Matthew, born and raised in Portland, Oregon, is a driven individual. He graduated from Washington State University with a Bachelors in Digital Technology and Culture, along with earning a Social Media Certificate. Initially starting his career as a Technical Recruiter in sales, he eventually transitioned into the real estate industry with PDX Renovations.
 Matthew is known for his unwavering commitment and dedication in all his endeavors. When he's not working, he enjoys staying active through workouts and basketball. He cherishes spending quality time with his loved ones, exploring different culinary experiences, listening to music, binge-watching shows, and continuously expanding his knowledge to become the best real estate investor he can be.
When it comes to selling your Portland or Oregon home, one size does NOT fit all. In fact, one size does not even fit most. Too many investor-buyers have one strategy: make you, the seller, a lowball offer and hope you accept it. At PDX Renovations, we have innovative options, including a cash purchase, for you to choose from when it comes to selling your home. Start the conversation by filling out this simple form. We look forward to speaking soon…