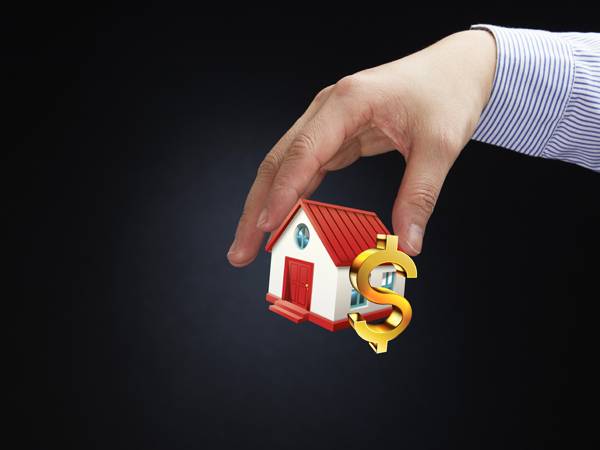 Homeowners who've tried selling their houses know that the process isn't an easy one. It takes time and requires resources. Still, Home Buyers in Portland market expect the homes they purchase to be in perfect condition and not need any upgrades.
Many homeowners in Portland have to get their homes staged before shows. It can be costly. If you're looking for an easy solution, you can sell your house as-is in cash. You might be able to sell your house in cash for Portland.
What does a Cash Sale in
Portland

mean?

If a potential buyer offers to buy your home for cash, there is no need for financing or a mortgage.

One of the primary advantages of this procedure is that you do not have to wait around for the buyer to get financing. Financing is a complicated process that may take several months.

At PDX Renovations, We buy houses in Portland in cash. We are a reputable home buyer who can assist you in getting rid of the burdensome house. Here are a few reasons for selling your home to PDX Renovations.
We Are Fast
There's no need to spend months trying to sell your home. At PDX Renovations, we will buy your property for as little as seven days.
Once you reach out to us, we'll schedule an appointment to visit your home. We will then offer you an all-cash offer with no obligation for your house Portland. If you accept our offer, we'll move on to close our direct closing process.
We Purchase Homes As-Is
Are you bored of your home? Are you on an existing foundation or is it suffering from drainage issues? Are there any signs of previous tenants who took the house away?
We've witnessed the worst at PDX Renovations. Whatever issue you have to deal with, we'll help you get rid of your house. We purchase property throughout Portland.
There's no reason to worry about home repairs. Call us today to receive a fair cash offer. Our experts will take care of fixing broken windows and fixing faulty garage doors. You can reduce the amount you'd have invested in repairs to your house.
There are no shows
During the sale of your home in Portland. You may be required to let strangers into your home. You may have to show your property to hundreds of prospective buyers.
If you choose to sell your home to PDX Renovations, you don't have to go through this trouble. Our representatives only need to see your property and provide a cash offer.
Selling your home to a cash buyer is an excellent alternative if you have pets or children. You will be able to avoid showings that might cause inconvenience to your family. This is particularly helpful when you have a busy schedule.
We don't charge any Commissions Or Fees
PDX Renovations, we don't charge anything for purchasing properties in Portland. We will not take any cash from the sale of your home.
This will guarantee you more money once we have completed your home purchase. After we've inspected your home, you'll get the total amount we offer.
PDX Renovations attempts to make the closing process as easy and straightforward as possible. There aren't any hidden charges involved in the process.
The buyer and PDX Renovations are the only parties involved in this transaction. No third parties are involved in the home-buying process. Here's the timetable for selling your Portland home to PDX Renovations.
Consultation
The first thing to do in selling your Portland property is to reach us by phone or fill out our contact form. We will take basic information regarding the property.
We are home buyers in the Portland area and would like to know more about your closing plans as well as the condition of your property, and your financial situation.
Evaluation
A representative from our company will perform a brief assessment of your home. This is the only showing that you'll need to make. It's not necessary to burden yourself with tidying up things or staging your house. We look at the bigger picture.
Special Offer
When we're done with our assessment, we'll submit an offer for your home. PDX Renovations makes fair offers for homeowners in Portland.
We will even cover all closing costs. If you are willing to sell your home, we will start working on the closing paperwork.
– Signing
PDX Renovations will collaborate together with you to complete the sale of your property. We can help you close the sale as quickly as you can. We can also close your home sale within a matter of one month.
Closing
PDX Renovations will try to close as fast as possible the sale of homes within Portland. If you require cash fast the closing process we offer can ensure you have your money in one week.
Selling your house to buyers who are cash-flow oriented in Portland requires much shorter than traditional closing.
Contact
PDX Renovations

Today To Get Your Cash Offer

If you are thinking about selling your house in Portland, PDX Renovations could help. We are homeowners in Portland who purchase homes quickly for cash.

Our home buying process will assist you in avoiding the stress that comes with selling your home.

The list of tasks to be accomplished when selling your home can be endless. But why go through all that when you can sell your home as-is for a fair cash price?

Selling your home has never been easier. Get started now to receive your cash-for-home offer, with no obligation. There's nothing to lose.