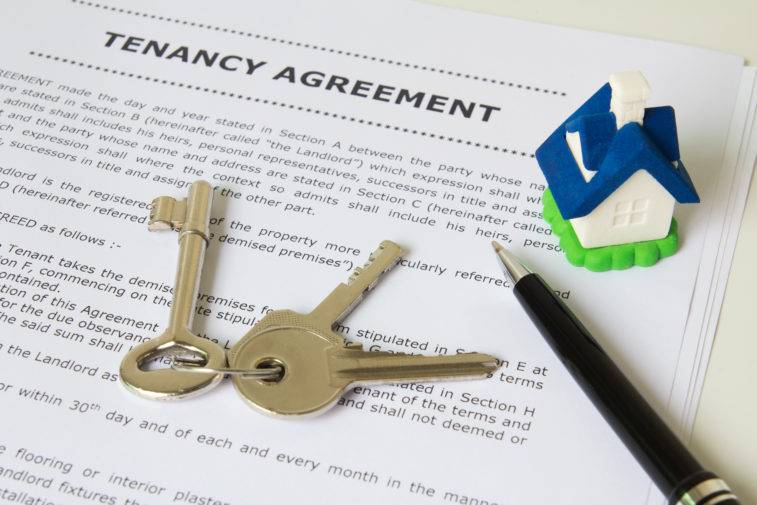 Can landlords evict tenants in Portland Oregon?
Are you a landlord in Portland Oregon? Have you been experiencing difficulties with a tenant or tenants? Would you be open to the thought of selling your house fast for cash?
What can you do? Can you sell a Portland house with tenants in? Who would be interested in buying a property with disruptive, problematic, or non-paying tenants?
With the Covid-19 pandemic came a host of changes in the law in respect of tenant's rights – Biden's Eviction Moratorium.
Most of the covers in the USA finished in September 2021, but some US States have additional legislation in this respect – and Oregon is one of those States – Something called the 'Safe Harbour Bill' – Here is a link to the Oregon Eviction Moratorium – https://www.portland.gov/phb/rental-services/helpdesk/oregon-eviction-moratorium-faq
This article will try to look at all aspects of these questions and give some guidance and information.
If in doubt though and you are a landlord that is looking to sell a house – with or without good or bad tenants, please give us a ring here at PDX Renovations – 503 – 560 – 6620.
Do I Have Good Tenants In My Portland House?
One of the downsides of owning rental property in Portland, Oregon, is the uncertainty of knowing whether or not you are renting to a good tenant.
Do Your Due Diligence – Get Checks Done
Unfortunately for some landlords, despite their due diligence with conducting background checks and putting clauses in the lease for protection, they wind up with the tenant from hell. And sometimes, it is in the landlord's best interest to evict the tenant and sell your Portland house Fast.
The following circumstances are indicators that it is time to pull the trigger.
Cash Flow.
When a tenant is in arrears on rental payments, it can put undue pressure on needed monthly cash flow. The landlord still on the hook for mortgage payments, taxes, insurance, and maintenance costs may experience negative cash flow and is now required to dip into other investments to cover the shortfall.
Once negative cash flow begins hurting a personal financial situation, it might be a good idea to evict the tenant and sell the home. Cash home sales can stop the negative cash flow in a hurry because they can be transacted in a matter of days when done professionally.
Property Damage.
If a tenant trashes a rental property, sometimes the costs of repairs and renovation are prohibitive. The best way to determine whether or not to restore the property is to assess the damages, assess your ability to pay cash for the repairs, and assess the time period required for the repairs during which you will not realize income.
Doing so will help objectively quantify expenses and loss of income, to evaluate whether the additional investment is worthwhile. Fortunately, you can sell a Portland home in "as-is" condition for cash. You can sell the home quickly, avoid income loss and avoid cash investments to repair the property.
Depreciation.
Like most in the country, the Portland housing market took a pretty hard hit over the recent past. For some rental owners, the loss of property value, coupled with a dim prospect for future appreciation, adds up to a financial picture that does not meet original long-term financial goals.
Taking stock of the numbers and how it impacts your finances both short-term and long-term may lead to a decision to sell the Portland house to avoid future shortfalls. Having reached a selling decision, one can sell a Portland house quickly with a house cash sale.
Professional real estate investors can provide fair value for the house and help you get your finances back in order.
If a disruptive tenant occupies your Portland rental property and you are also confronted with negative cash flow, property damage, and/or property depreciation.
It may be time to evict the tenant and sell the house.
You'll probably come out ahead in the long run.
If you need some help or advice, then please get in touch with us at PDX Renovations – we want to help!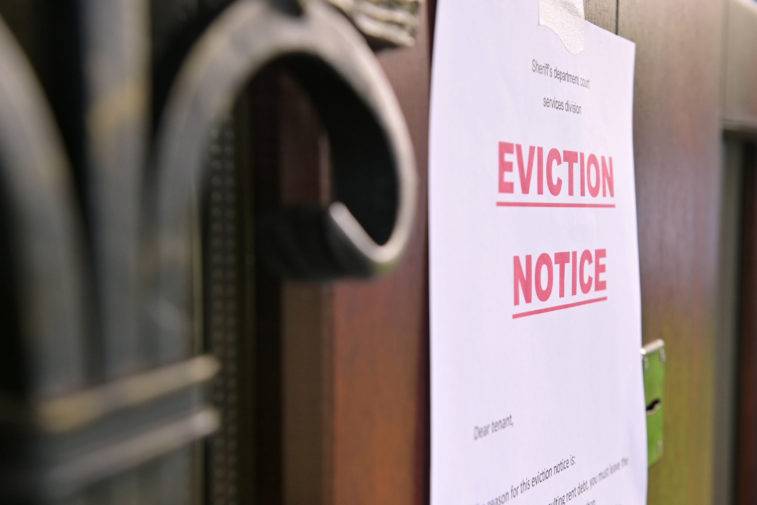 Have You Ever Evicted A Tenant From Your
Oregon Property?
Can landlords evict tenants in Portland OR?
Do you have a piece of property (house, lot, or land) you'd like to sell fast with or without tenant problems, we can help! – Pop over to our form here – Get A Fair Offer Today
You could get a 100% free & fair cash offer within one hour of viewing the property.
Ever experienced problems with disruptive tenants? They can be a pain to a landlord, particularly when trying to sell a house.
Disruptive tenants come in many forms–noise, improper care of the property, junk in the yard, threats to neighbors, suspicious activity, improper parking—the list goes on and on.
It's can be a dicey situation for the landlord given the tenant protection laws in effect.
For the landlord who is looking to sell a house, it presents an even more complex set of issues, including property value and attractiveness to potential buyers.
Here we discuss ways to prevent and manage disruptive tenants.
Prevention:
The best way to manage a disruptive tenant is to avoid taking one on in the first place. Thorough vetting of a potential tenant will save any landlord a lot of grief.
Surprisingly, however, many landlords do not pursue a complete tenant screening process.
Here are some things you should do:
Use a detailed application form and insist that it is complete before accepting it.
Get the applicant's Social Security Number so that you can run a background check.
Use a background check to screen for any history of violent crimes, sex offenses, drug dealing, and any and all litigations.
Review the applicant's credit report for payment status, outstanding bills, utility record payment, liens, etc.
Get the contact information for previous landlords and follow up to determine their experience with the tenant.
Put detailed terms in the lease agreement concerning disruptive behaviors, tenant responsibilities, and consequences of any disruptive behavior.
Intervention:
Landlords have a number of intervention options.
Try these:
Discuss any disruptions with the tenant and reiterate your expectations and lease conditions
Send a formal "quit" notification
Talk to the neighbors. Gather information from the neighbors concerning their observations to acquire any additional evidence of disruption and inform the neighbors that you are taking action. The last thing you want when trying to sell a house is an angry neighbor that might make a potential buyer wary of the property.
Serve the tenant with an eviction notice. It may be tempting to receive additional monthly rent payments, but a disruptive tenant could prove to be a disaster to a home sale. If you want to sell the house fast, get rid of the tenant.
Sales Alternatives:
Disruptive tenants often leave the property in poor condition and spread ill will throughout the neighborhood.
Both can affect the value of your property and the probability that it will sell within a reasonable time. Here are alternatives to consider:
Renovate the property to get it ready to market. This can require some expense and will delay the time before it is ready to sell.
Sell it fast without the hassles and expense of renovation, listings, agent commissions, and real estate fees by marketing it "as is". Investors with solid financial backing will gladly purchase an "as-is" property and enable you to sell it quickly for good, hard cash.
Prevention and intervention can minimize the problems associated with a disruptive tenant.
If you are thinking about selling the property, explore opportunities to minimize your expenses and headaches.
If in doubt, get in touch with us here at PDX Renovations – We buy houses in Portland with Tenants in (good & bad).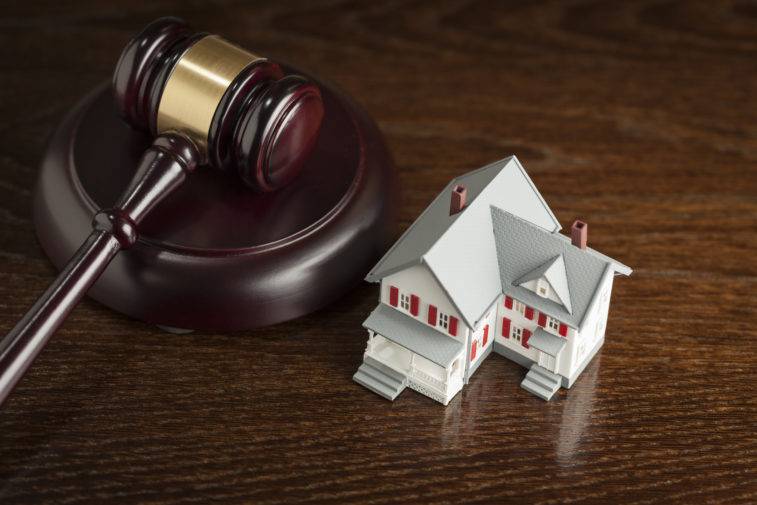 Selling A Portland House With Tenants:
The Do's & Dont's
Have you decided to sell a house you're renting out to unruly tenants?
Can Landlords Evict Tenants In Portland? If so, under what circumstances?
What could possibly make that situation worse? Unhappy neighbors.
If you've decided to sell your house but have tenants that are being disruptive to the neighborhood, how do you stop the neighbors from being upset, manage the tenants and sell your house all at the same time?
In this post, I'll give you a few great tips.
Pacify the neighbors. Next time you get a complaint call about your tenant, assure the neighbors of your plans to take action.
Go straight to the source. The best way to manage the situation is to go straight to the problem – the tenant(s). Managing tenants can be difficult, especially because most landlords don't communicate with them daily.This is why good communication is imperative.Once you receive a complaint about a tenant, notify them.
Use the renter's agreement to your advantage. You had the tenant sign a renter's agreement, right? Well, it may be time to enforce it.Make sure they're abiding by the rules.You don't want to show the house to a potential buyer and have it be trashed by a disorderly tenant.
Eviction. In drastic cases, eviction can be a necessity.
Just keep in mind that you are the landlord and you are in control of the situation.
Selling a house can be a big deal so take it seriously. Manage your tenants and make sure they're treating the property and neighbors with respect. Use the rental contract as a binding agreement and realize that eviction may be your only option if the behavior continues.
With these tips, you'll be able to manage your tenants while selling your house.
Of course, if this seems like too much hassle or stress, or something that you are not interested in dealing with, then talk to us here at PDX Renovations – we buy Portland houses with tenants for cash.
Further Reading, Learning & References:
Landlord is selling property what are my rights?
What does a hoarding clean up cost?
Is it possible to sell an apartment building to a cash house buyer?