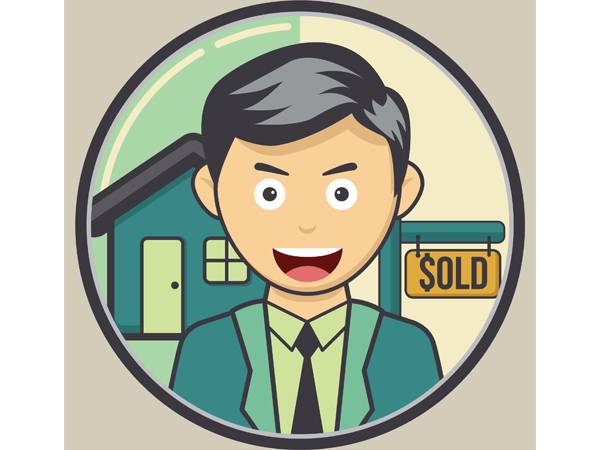 I can give you any number of financial reasons why selling without a realtor is better in the long run  – sell your home quickly, as-is, to a cash buyer. But here are 10 of the most compelling non-financial reasons I can think of to sell your house without a realtor!
1)     No re-scheduling your family's life around the realtor's house-showing schedule.
2)     No open houses. You don't have to clear the whole family and pets out of the house for hours while dozens of strangers walk around in it, possibly eating and leaving a mess behind.
3)     No having to fix up your home. The expense of prepping a house for marketing can be significant, not to mention the time, mess, and inconvenience while the work is being done.
4)     No having to clean it. Cleaning down to the backs of the kitchen drawers, not to mention furniture shuffling to deep-clean the carpets … and afterwards, keeping it clean indefinitely.
5)     No having to let strangers go through your house again and again, looking in your cupboards/closets. Folding and neatly stacking towels and linens each time; keeping plates and cups orderly; keeping storage tidy for home shoppers is a challenge in most families!
6)     Not having to have your house always available. Wanted to relax on the couch and watch the game on Saturday afternoon?
Either do it elsewhere or stay ready to grab your drinks and chips and vacate when a realtor calls ahead to show the house! If she doesn't call with a showing. that's not good, either.
7)     Not having to shut away from the dogs and cats. Or wonder how long Fido barked in protest. Once they figure out the drill, pets become cagey about dodging confinement.
8)     Not having to have a lockbox on your door for any realtor to come whenever they like. Seeing new realtor cards on the kitchen counter can generate mixed emotions.
9)     No having to get rid of your junk or stage the house. Not renting storage, packing and lifting, re-engineering your décor, and losing your familiar hanging photos – one of the best parts of the realtor process to skip!
And one of the very best marketing steps to skip without a realtor –
10)  No unanswered calls to the realtor; or lack of clear answers; or wondering just what the realtor is doing – or too busy to do – for your house, as time moves on!
Realtors have their place in the housing marketplace, and there are many honorable, experienced, and knowledgeable realtors who do a very good job for their clients.
But the many inconveniences of selling through a realtor are not the only answer for cashing out your house and quickly moving on to your next step in life!
=======================================
Question or Prompt for Response – open-ended, relevant
How long do you think it would take a realtor to bring you an offer that will close on your house, provided you do your part to repair, update and stage the house for marketing readiness?
Call to Action
Do you have real estate (house, lot, or land) you'd like to sell fast?  Fill out our Sell Fast Form and get a cash offer within one hour of us viewing the property. https://pdxrenovations.com/sell-house-quick/we-buy-homes-bring-us-a-deal/