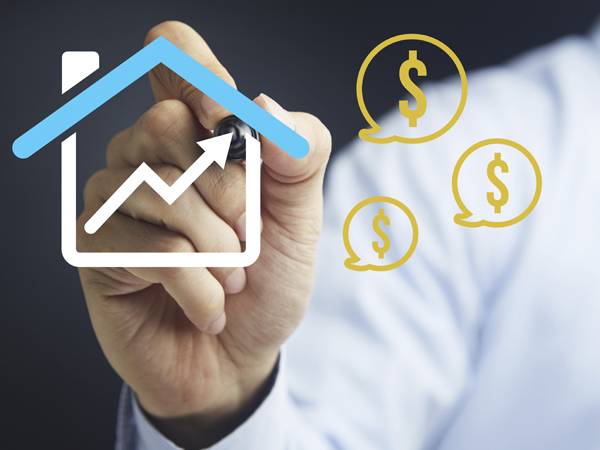 Here's an example of how you can quickly convert your current home with some deficiencies into the down payment on your dream home without making repairs or updates – a bigger, better home for a growing family. – Marketing & Sales Process
Houses needing work to prepare them for the market can delay your next purchase and siphon off the cash resources you want to use for a down payment on the next house. But it doesn't have to be that way.
In our example, Mark and Susan Miller are hypothetical homeowners with a growing family. Several years ago, they carefully selected a less-expensive older home to purchase with the goal of building equity and putting aside savings at the same time. Now, with a relatively modest mortgage balance and a nice amount of equity, they are pleased to see a marked increase in the value of similar houses sold over the past year as their local economy rebounds.
The Millers would like to upgrade to a larger house and have read that now is a good time to market their current house. Home buyers are faster to close in rising markets before houses become even more expensive and interest rates go up. That's also true of the Millers' desire for their next house – they would like to get out of this one and into the next one while they can afford more.
But after speaking with a real estate agent, they realize that a fair amount of cash is needed to bring their older house up to marketing standards as desirable enough to attract offers sooner rather than later. And it will take time to complete the work to correct deficiencies that haven't bothered Mark and Susan but will be important issues for a home-shopper.
It's discouraging to realize that part of the savings they had planned to go to a down payment on the next house will be spent preparing to sell the old house.  Even then, completing the work gives time for interest rates to rise and prices to climb on their next house. And they will still face price concessions to get this older property sold and allow them to move on.
Or … Mark and Susan can find a cash buyer who will take this house off their hands, as-is, quickly. Their nest egg/down payment on the next house remains intact, and their equity is converted into additional cash. No time and money spent fixing the old house, no long and uncertain marketing and sales process. The Millers are out shopping for their next home while the deal on their old one is completed within a couple of weeks or even less.  The Miller family is ready to move on and enjoy a new, bigger, better house!