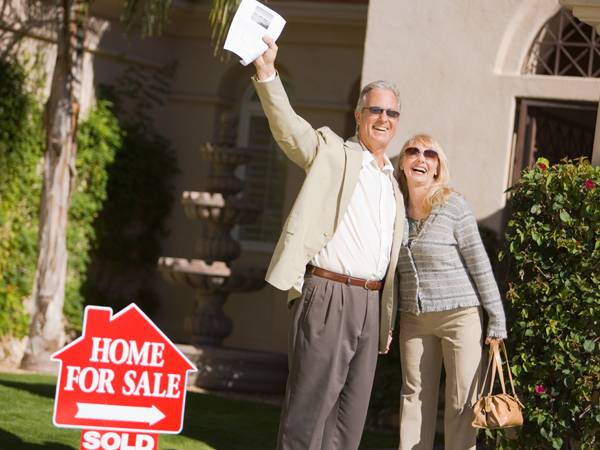 If you do have urgent reasons to sell, it can be difficult to determine whether to sell your house. It is impossible to predict how long it will take to sell, what kind of offer you will receive, and whether you will earn profits. How can I sell My Portland OR house right now?
At the end of the day, a home is an investment, and you're hoping to earn a profit. If your asking price is much or the property is in poor condition or the area isn't desirable and could affect your ability to make a profit.
A typical home sale takes just over 3 months from being listed to closing. However, this is an average, which means that over 50% of homes remain in the market for longer than this.
It is possible for your home to be sold in six months or less. Whether or not you are in a hurry to sell or sell your business, this is an extremely long period to wait.
Another option is faster, and that is to sell the home to a real estate investor. Investors will offer money to purchase a home so that reduces the closing time of the sale.
They are also likely to accept an offer fast. This means you can sell your home in one week, rather than waiting for months to find the perfect buyer.
PDX Renovations are real estate investors and we would like to present you with an offer to buy your home right now.
How To Sell My
Portland OR

House Now
to a Real Estate Investor?

A few specifics about your property and its features are all an investor in real estate are required to provide an offer to purchase it. In some cases they might want to see the property before making you an offer.

PDX Renovations will give you a cash price when we have the necessary information to assess your home.
How Much Will It Cost to Sell My House Now?
It won't cost you a cent for us to make an offer or purchase your house. Selling your house to us is less expensive than selling your property through an agent.
To market your property and to find the perfect buyer, agents charge a commission. Agents can also charge additional administration, valuation, or other charges.
We do not market your property and we do not charge for the valuation of your property so we don't have a commission or any other fees. We'll even cover closing costs so you don't have to pay even more.
Am I Obligated To Accept the Offer?
You are not obliged to take the offer. We will allow you to take your time and consider the offer. You are able to decide to accept or decline the offer.
If you decide to sell your property at a later date, we will be willing to make you a new offer. There is nothing to lose by contacting us today and giving us the opportunity to offer you an offer for cash today.
What Kind Of Offer Can I Expect to Receive
to Sell My
Portland OR

House Right Now?

PDX Renovations hopes to offer you a fair cash price for your house but it is unlikely that we can meet your asking price.

Keep in mind that your aim is to sell your home today and how much a fast sale will cost you. Remember that you will save money on agents' commissions and fees that can be put back in your pockets.
What happens if my house is in poor shape?
No matter what state the property is in, we will present an offer. We'll make an offer even if the property is condemned.
If the property has suffered wear and tear from time to time, tenants have caused damage, or Mother Nature has taken a toll, you can still receive a fair offer for your home, without the need to make repairs and renovations.
We do not want you to lose time or money for expensive repairs or renovations. That is our job. We'll even take out furniture, appliances, and other household items so you don't have to clear out the house before you leave.
This is yet another way in which PDX Renovations saves you time and money. Remember to factor the estimate of repairs and renovations that you'll avoid when you consider our cash deal.
When Do I Have To Get Out?
Your home must be vacated as soon as the sale of your house has concluded. PDX Renovations realizes that occasionally, you'll require a little longer because we buy houses quickly. This is why you get the choice of closing when we do.
What About Distressed Properties and Foreclosure?
Your property could be considered for foreclosure if cannot make your mortgage on time for any reason.
Selling your home quickly is just the thing you require to avoid foreclosure and all its consequences. We will work with your mortgage lender to purchase your house if they have already closed.
PDX Renovations will make an offer today to buy your house, regardless of the reason.