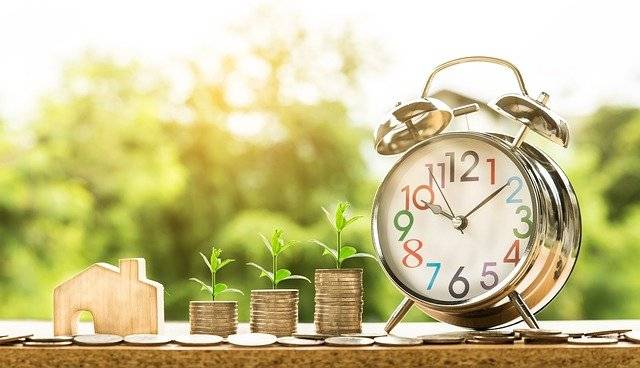 Selling your house fast may seem unrealistic. To draw the maximum number of potential buyers possible, you will need to make the necessary repairs and upgrades that are needed. Sell a Portland house fast.
Next, you will need to have a valuation. An estate agent can help you identify and promote your property.
There are also showing days and house tours that can be difficult and difficult. The final stage is waiting until the buyer is accepted for a mortgage and to close the deal. The entire process can take up to 3 months.
However, there is a much faster way of selling a house in Portland quickly. We Buy Houses will make you an offer to purchase your home within 24 hours and will close in 7 days after you accept our offer.
What's the procedure?
Step 1 – Contact us
Fill out a request on our website to supply us with all the details about the property in order to offer an appropriate cash offer. You can also call us to get all the information on the phone in case you prefer.
Step 2 – The Offer
We will contact you within 24 hours after receiving the details about your property. We'll either make an offer immediately or arrange an appointment to view the property at a suitable time and place. If we choose to view the property we will immediately make you an offer.
Step 3 – Take a decision
All our offers are obligation-free. There is no obligation to take our offer, even though we've visited the property and provided a valuation.
It is your choice to consider the offer and notify us the moment you are willing to accept. Our offers do have an expiry date and won't hang around forever but we will make an offer again should you decide to sell later.
The sooner you decide to accept, the sooner we will be able to begin the process of selling a Portland house quickly.
Step 4: The Paperwork
After you've accepted the offer, we will begin the process of preparing the documents and the transfer of the deed of the property. This could take just one week.
Step 5 – Close
After the transaction has been concluded and the deal is completed, you will receive the amount we offered to purchase your house quickly.
The buyer can choose the time we end the transaction. Don't get discouraged if must leave or look for a home.
What is the cost to Sell a Portland house in a short time?
The cost isn't any. We're not estate agents and we do not charge commissions or fees. We will also handle all the closing expenses. We will save you money on the costs associated with selling your home.
What if the house is not in good condition?
We will make offers on every house regardless of the state of the property – even those that were declared a crime. We don't want you to make any repairs or make renovations.
This won't only help you save money, but it will also help you to save time. Be aware that you want to sell your home fast. Renovating and making repairs could take a lot of time.
If the home is overflowing with furniture and other things that you do not want or require, don't fret about getting rid of it. We'll handle that too.
What About Distressed Properties?
If the homeowner fails to pay their mortgage in time or in full, the property is considered distressed.
This means that foreclosure is imminent and you have to sell your home quickly. This also means that the selling price is less to help you find buyers faster.
We will purchase distressed properties and give you an offer based on current market value. Selling your house fast to us will enable you to avoid foreclosure.
What happens if my home is already in foreclosure?
The majority of mortgage providers prefer to avoid foreclosure as much as you do, as it's an expensive legal procedure.
If they have already started the process, we will be more than willing to work with them in order to buy your home.
What are other reasons to Sell My House Fast?
There are many reasons you might require to sell your house quickly. It could be that you have to relocate for reasons of work or you require a larger home.
It is possible that you are going through a divorce and want to avoid the house forming part of a complicated settlement agreement, or to keep it out of probate.
You may inherit the property in the form of an inheritance. This could result in a greater burden than a benefit.
Whatever the reason you're in a hurry to sell, we can understand the urgency and will give you an offer within 24 hours and then close the deal as fast as we are able to.
How is the Offer Calculated?
We strive to offer you an affordable price. The majority of our offers are basing them on the current price of the property, and we do not always take into consideration the condition of the property or the current features of the house.
It is important that you consider the savings on repairs, renovations, commissions, and agent's fees when making an offer.
Contact PDX Renovations we can help you today if are considering selling your house quickly – Sell a Portland house.