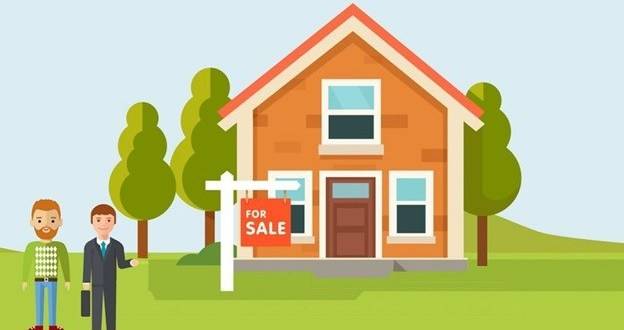 Are you planning to sell home Portland? If so, you have come to the right place. Selling your home fast isn't easy.
The home selling process is time-consuming and stressful.
You have to find an experienced realtor, list the property with him/her, and wait until the right buyer comes.
The entire process can easily take more than 6-7 months.
When you are facing foreclosure, liens, divorce, or just need fast cash, you can't wait for such a long time.
That's where we – PDX Renovations – come in handy. We give a fair offer for your home and buy it fast.
Call us today to sell your home fast.
PDX Renovations is an all-cash investor who will buy your home as-is, fix it up, and put it back on the market.
That's why we are prepared to buy your home – whether it's in a good or bad neighborhood.
We buy your house in any condition. You don't have to repair the house before selling it. We don't charge any money for buying your house.
You have to pay a commission to the realtor when selling the house the traditional way.
The agent's commission is around 6% of the selling price of the property.
You can save a lot of money when you decide to sell it to us. Call us today to sell your house fast and for top dollars.
Sell your house to us is a simple three-step process. Our process is easy, unobtrusive, and low-stress.
First, you need to share basic information about the property so that we can make the right offer.
We are a local company that purchased over 1,500 houses in the Portland Metro area within the past 10 years. Our experienced team can make an offer fast.
Once you agree to our irresistible offer, we will provide our seller-friendly contract to you. You should review our contract and check the references.
Selling a home is a stressful process. You should do the homework and work with a legitimate cash buyer in Portland when selling your house.
The right cash buyer should have a great track record. PDX Renovations is a trusted name in Portland when it comes to selling your home fast.
Once you have reviewed our contract, the next step is to pick a closing date. You can pick a date starting from 2 days to 2 years depending on your plans.
Although closing the sale in two days is a hectic process, we have done it in the past and are prepared to do it once again.
That's why you need to rely on PDX Renovations in Portland when selling the house fast.
Call us today to sell your house fast and for top dollars.
Selling your house is a complicated and expensive process. That's why real estate agents charge 6% of the selling price for the work they do.
Selling to a cash buyer like PDX Renovations is the best way to dispose of your property when you want to sell home Portland. Call us today to sell your house fast and for top dollars.